by Vincent Fontana and Corinne Sandoz
After 18 months of absence, the mummy of Nes-Shou is back in the permanent exhibition !
Taking advantage of the restoration work in the Tower of the Jews, the Museum of Yverdon and Region has completely redesigned the museography of the Egyptological collections. Centered on the remains of the priest Nes-Shou and his exceptional funerary trousseau, the installation "The Journey of the Mummy" takes stock of our current knowledge about this exceptional collection. The identity of the deceased, funeral rites, embalming techniques, the incredible arrival in Yverdon-les-Bains: you will know everything we know about the priest Nes-Shou.
This new installation, which resituates the confidentiality of a burial chamber, questions the origin of the Egyptological collections that arrived in Yverdon in the 19th century, in the context of the colonial adventure that stripped Egypt of countless archaeological remains. It also addresses our fascination for the figure of the mummy through the mysterious imaginary depicted by popular culture.
At a time when the place of human remains in museums is being debated, the Museum of Yverdon and Region has chosen to exhibit the body of the Egyptian mummy of the priest Nes-Shou. The museographic device underlines the sacred origin of a set coming from a necropolis located ten thousand kilometers away from the North of Vaud, and invites the visitor to question himself on the attraction aroused by the mummified body.
To be discovered from November 25th !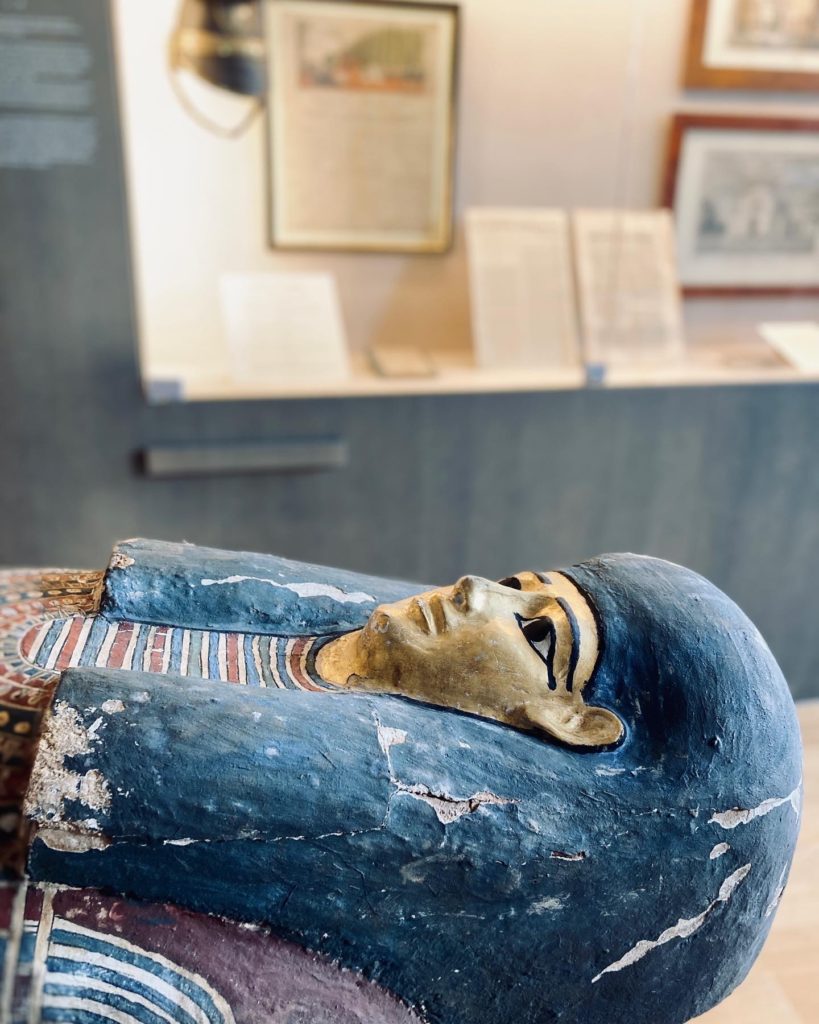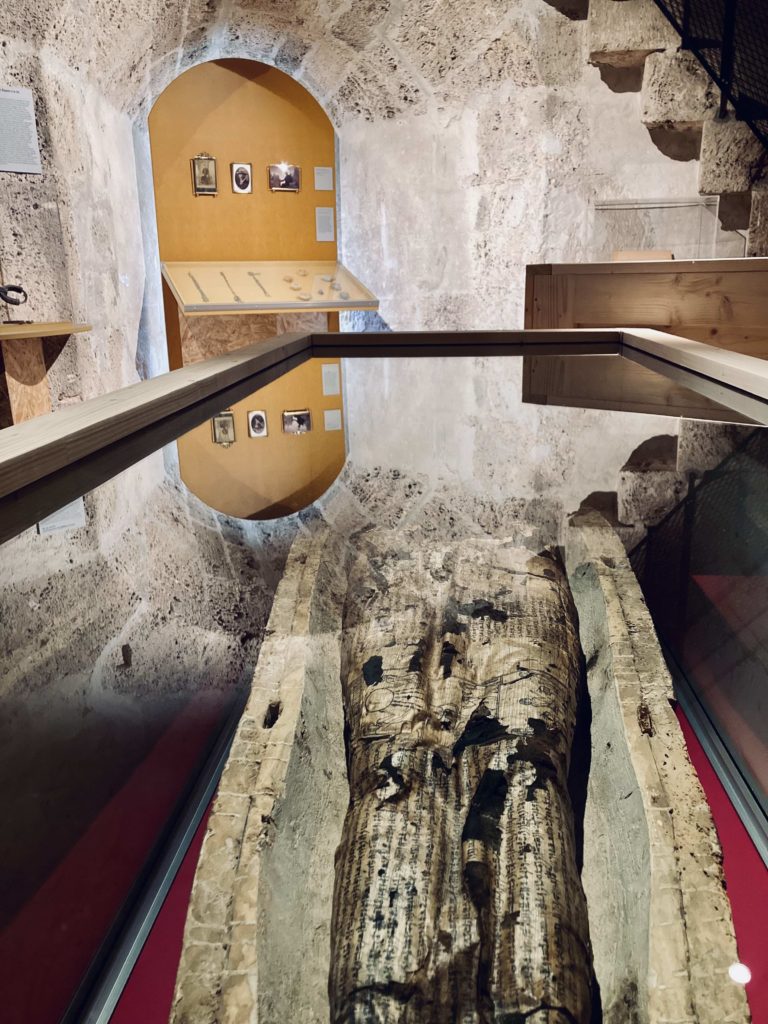 ---